Julie A. Fast is a world leading mental health expert on the topics of bipolar disorder, depression, anxiety and psychosis.  She is the bestselling author of Loving Someone with Bipolar Disorder: Understanding and Helping Your Partner, Take Charge of Bipolar Disorder: A Four Step Plan for You and Your Loved Ones to Manage the Illness and Creating Lasting Stability and Getting it Done When You're Depressed: 50 Strategies for Keeping Your Life on Track.
Julie is the top bipolar disorder management writer in the world with over 500,000 books sold and 15 million views of her online work for bp Magazine, Psychology Today and other publications. Julie lives with bipolar disorder and a psychotic disorder. Her official diagnosis is schizoaffective disorder, bipolar type. She is the third generation in her family to have bipolar disorder. She was in a long term relationship with a partner who has bipolar one.
Julie's unique experience as a person who lives with bipolar disorder and a psychotic disorder and her long term relationship with a person who has bipolar gives her a unique view of the needs of those with the illnesses as well as those who care about someone with mood swings and psychosis.
Julie does her own rigorous research and regularly trains healthcare professionals including general practitioners, social workers, therapists, natural practitioners and psychiatric professionals. Her work is widely used in clinical settings.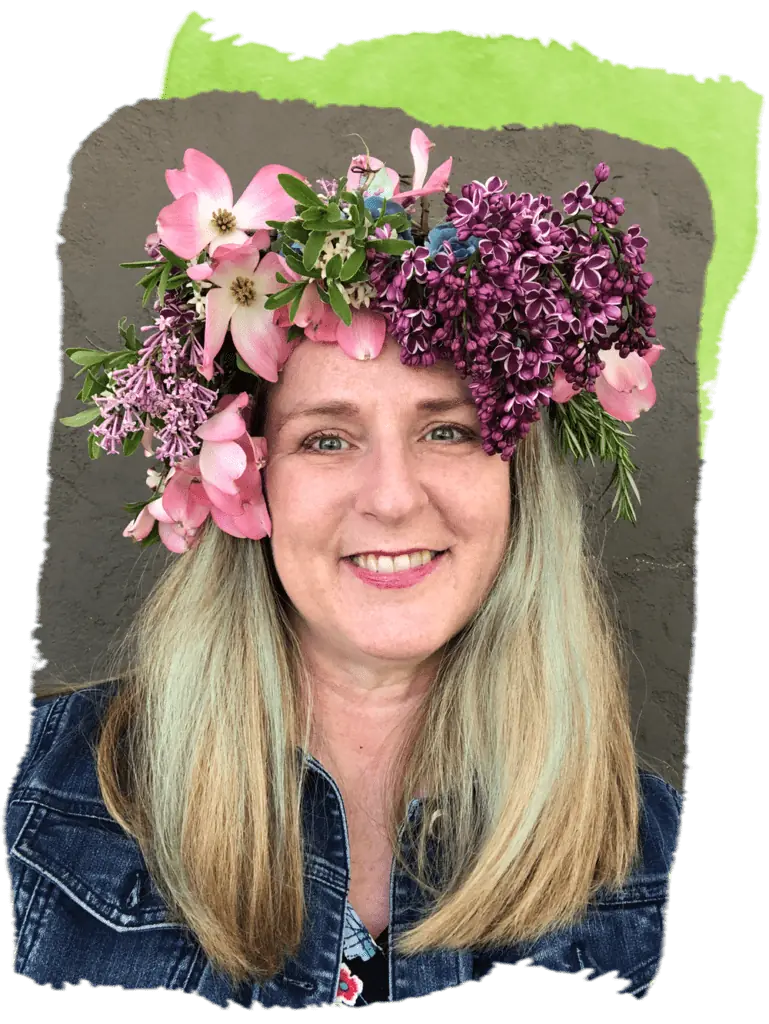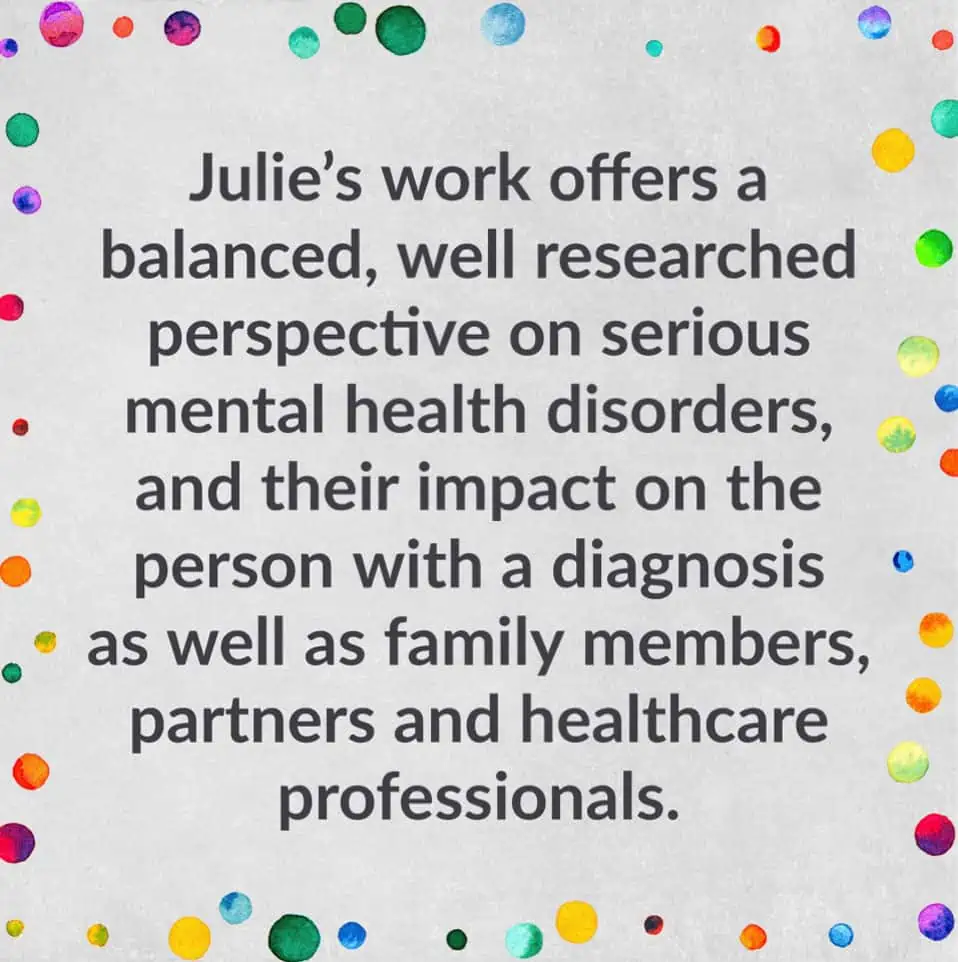 Julie's latest research focuses on the impact of substances on the bipolar and psychotic disorder brain including cannabis marijuana. She shares this research in the Bipolar Significant Seven chapter of the second edition of Take Charge of Bipolar Disorder.
Julie's work offers a balanced, well researched perspective on serious mental health disorders and their impact on the person with the diagnosis as well as family members and partners.
Julie's interests include the impact of substances on the brain, repairing relationships affected by brain illnesses, how bipolar and psychosis symptoms impact the eyes and how to prevent bipolar and psychotic disorders in the next generation.
Julie was the original consultant on the Showtime production Homeland starring Claire Danes and is a regular contributor to media sources on the topic of brain health.
You can find all of Julie's books here.

Julie's Instagram page offers education and research on the topics of bipolar and psychotic disorders. She regularly shares her own experiences living with bipolar disorder and a paranoid psychotic disorder. The topics include the impact of mania on relationships, sleep management, talking with others about bipolar mood swings, work, school, disability, depression, signs of psychosis and what we can do to manage the unpleasant symptoms of bipolar including irritation and focus problems.