TRUSTED FOR OVER 25 YEARS
The Julie A. Fast management plan for bipolar disorder and psychotic disorders is used worldwide to promote brain stability and family harmony
Whether you are new to the topic of bipolar disorder or are looking for more information on mania, depression, anxiety and psychosis, this website shares the work of Julie A. Fast and her 25+ years of experience as a researcher, family member, partner and a person with bipolar disorder and a psychotic disorder.
You will find all of Julie's online work here as well as information on her books, workshops and health care professional trainings that can help you find stability for yourself, a loved one or a client.
Julie is a world leading brain health expert on the topics of bipolar, schizoaffective disorder, depression, anxiety and psychosis. She is the bestselling author of Loving Someone with Bipolar Disorder: Understanding and Helping Your Partner, Take Charge of Bipolar Disorder and Getting it Done When You're Depressed. Julie's work offers a balanced, well researched perspective on serious brain disorders and their impact on the person with the diagnosis as well as those who care about someone with the illnesses. Julie has worked with and trained health care professionals for over 20 years and her system is used around the world for those who want to find stability and reach their goals in life.
Along with helping those with bipolar disorder and psychotic disorders create a life long management plan, Julie also specializes in plans to help family members and partners find their own plan when a loved one has bipolar disorder or a psychotic disorder. Julie's main goal is to prevent bipolar disorder and psychotic disorders in the next generation.
Julie's books address the person with the illness as well as those who want to help a loved one or client find stability. Her books have been translated into many languages and her system is used by millions of people around the world. Her system has been tested personally and professionally for over 20 years. Her goal is simple- to help people all over the world recognize the symptoms of bipolar disorder and psychosis early enough to prevent the chaos of untreated brain illness.
Take Charge of Bipolar Disorder
Take Charge was the first bipolar disorder management book and is still the gold standard for those who want to learn how to manage bipolar disorder symptoms. The book's audience includes those with bipolar, family members, friends, partners and health care professions.
The second edition is now available. Along with Julie's treatment and management plan, the new edition includes her research on mania in the eyes, ketogenic metabolic therapy for bipolar and her Bipolar Significant Seven list on substances that negatively affect the bipolar brain.
Loving Someone with Bipolar Disorder
The first ever book for a partner of someone with a brain illness, Loving Someone with Bipolar Disorder covers the basics of bipolar disorder and then shares strategies for communication, self care, treatment, and management specifically for a partner or coparent. Julie understands the topic from both sides and shares what it's like to have a partner with bipolar disorder and then offers the perspective of having bipolar herself. Julie shares the story of her long term relationship with her partner Ivan who lives with bipolar one and teaches partners and health care professionals how to help someone with bipolar disorder find stability.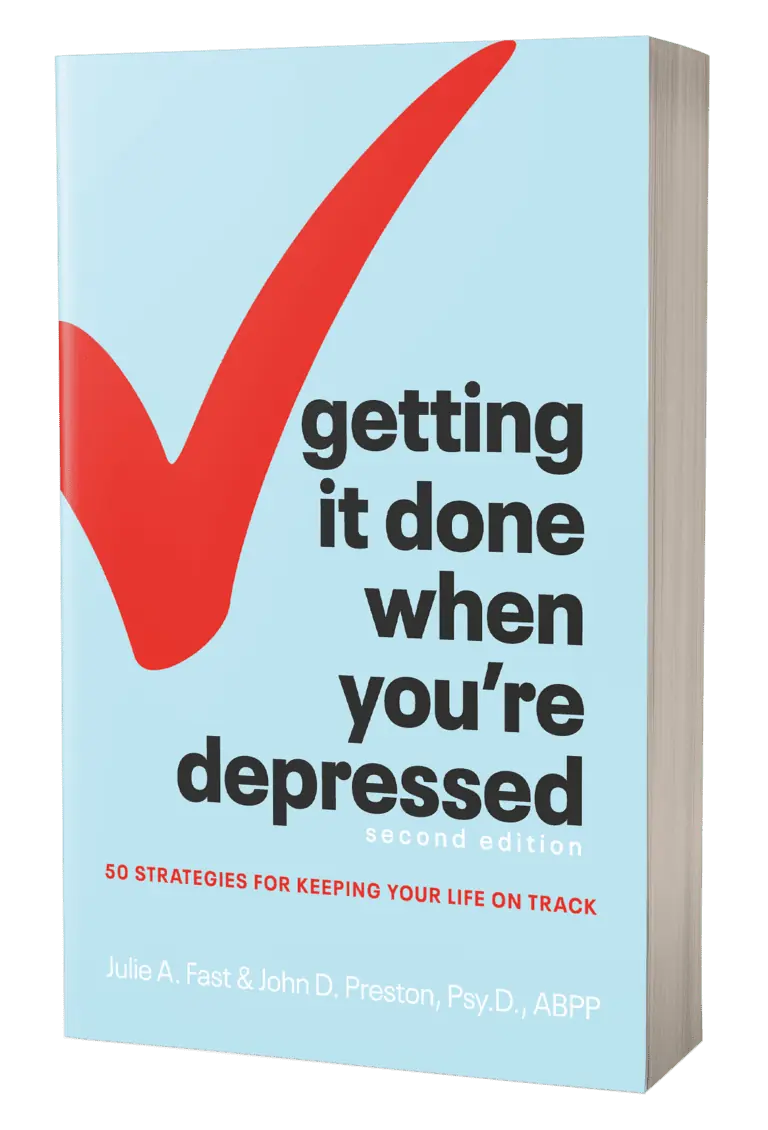 Getting It Done When You're Depressed
Getting it Done When You're Depressed teaches the reader how to function while in a depression episode. It's the first book to address the reality that many people with depression need time to find stability and during that time, they still have to get things done. The book helps family members, partners and health care professionals create a plan to use with a loved one who may feel too ill to take action.
The second edition includes strategies to manage social media use during a downswing as well as ideas for family members and partners who want to help a person in a depressive episode.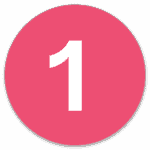 Can the Keto Diet Help with Bipolar Medication Weight Gain?
Yes! The research is clear. The ketogenic diet originally created for epilepsy treatment shows great promise in preventing medication weight gain caused by bipolar disorder medications. It can also help with mood management over time.

Julie's new article from Bp Magazine shares all you need to know about this topic: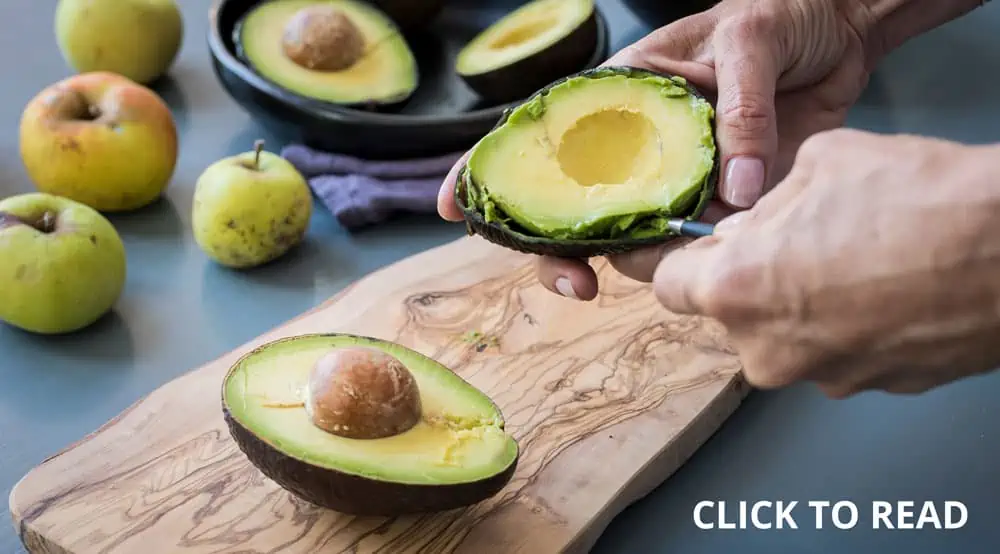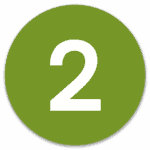 Julie Talks to AM Northwest about Her New Book
Julie talks with CBS news about Kanye West and Bipolar Disorder
Treatment and Management Prototcol
For over 25 years, Julie has worked in the bipolar community to create a plan that can be used by anyone who wants to manage or help someone manage bipolar disorder symptoms. The following protocol list shares the order she feels works best when creating an overall plan for a stable life.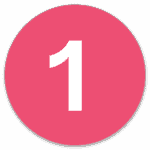 Get the Diagnosis Right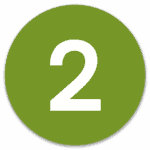 Learn the treatment options
Create a management plan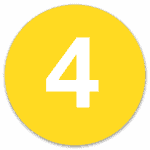 Practice trigger management
Study the Bipolar Significant Seven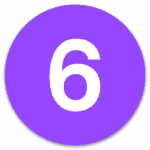 Ask for help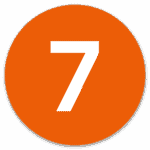 Cultivate communication skills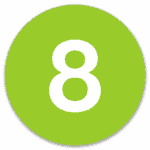 Focus on regular sleep
Prevention
Treat bipolar first

Bipolar disorder is an ancient, genetic illness that affects a person's ability to self regulate the mood. Bipolar is a mood disorder that usually includes two moods: mania and depression. Within these two mood episodes, people with bipolar illness can also experience anxiety, irritation and anger, focus problems and psychosis.The illness affects 4-6% of the world population and is not created by childhood experiences. Bipolar disorder is on a spectrum, but the majority who have this disorder receive a bipolar one or a bipolar two diagnosis. Bipolar one means a person has depression with hypomania and full blown mania while bipolar two means the person has depression and hypomania. The only difference between the two diagnoses is the intensity of the mania. Bipolar is complex! It is part sleep disorder, mood disorder, psychotic disorder and anxiety disorder. Take Charge of Bipolar Disorder clearly explains a bipolar treatment and management program that can be used by the whole family. The articles below share more information on the symptoms of bipolar disorder as well as Julie's pioneering management plan.

Julie's books explain bipolar disorder in detail. The articles and videos below offer more information on how to manage bipolar disorder symptoms as well as information on how to talk to others about bipolar disorder symptoms and behaviors. Julie's articles and videos have over 15 million views world wise. She regularly works for bp Magazine, Psychology Today and HealthCentral.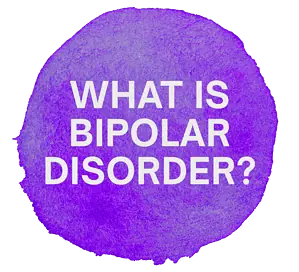 It's important to know what bipolar looks like as compared to other brain illnesses. Bipolar is a genetic illness that is not related to childhood adversity or parenting styles.. It's episodic and the person is stable between mood swings. Bipolar episodes always include sleep changes as well as changes to a person's ability to handle life! These articles can help you get a correct diagnosis for yourself, a loved one or a client.
Is it Bipolar or a Different Diagnosis?
10 Top Myths About Bipolar Disorder
10 Signs of Bipolar Disorder
Exploring the Sister Diagnosis of SchizoAffective Disorder Bipolar Type
There is a big difference between depression and bipolar depression. It's important to know the difference so that you can educate those around you about treating and managing bipolar depression. Bipolar depression is always tinged with the possibility of mania. For this reason, treatment has to be bipolar specific regarding medications and management.
What Is the Difference Between Unipolar Depression and Bipolar Depression?
20 Unexpected Signs of Bipolar Depression
What Type of Depression is This?
How to Help a Loved One with Bipolar Depression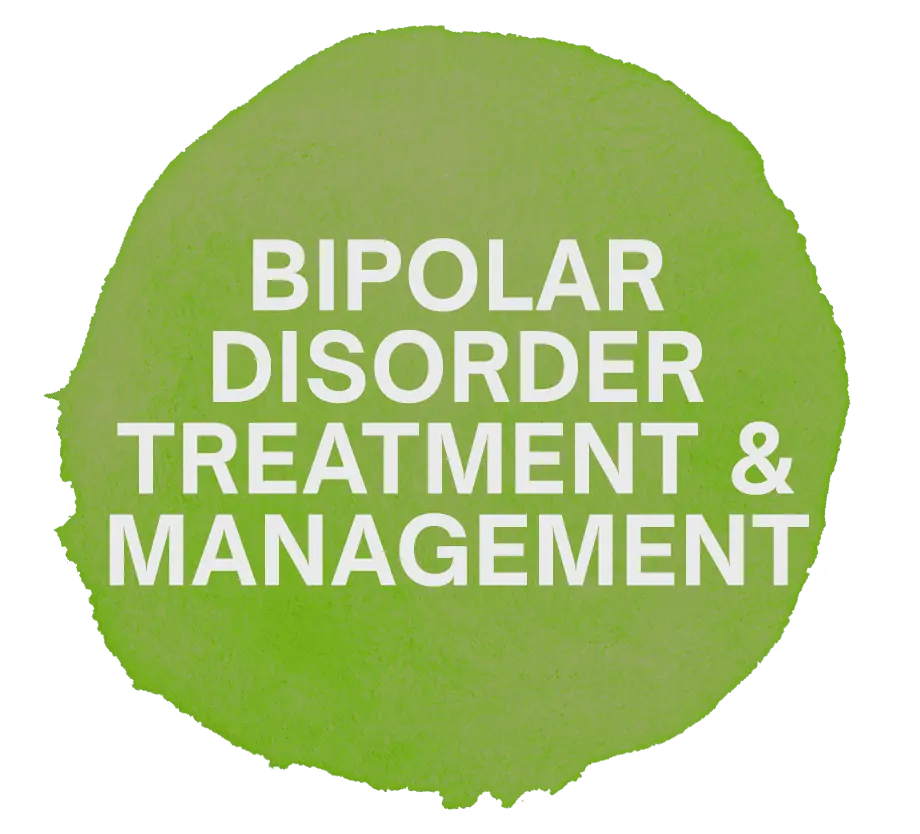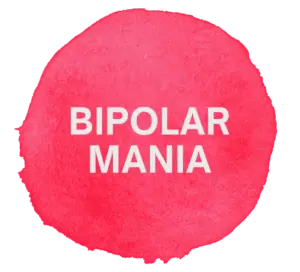 Bipolar disorder is a mania illness. It helps to manage mania first as this also prevents the inevitable depression that comes after a manic episode. The goal it to focus on sleep management and learn to recognize signs of mania from the very beginning of an episode.
Bipolar and Restlessness: What is PRE-Mania?
A Letter from a Dysphoric Manic Person
Letter From A EUPHORIC Manic Person
3 Clues to Recognize Bipolar Disorder Mania in the Eyes
All people with bipolar disorder can experience psychosis. Psychotic symptoms are either attached to a depression or a mania. Psychosis is a separate symptom from the mood and needs to be addressed by anyone with a bipolar disorder diagnosis.
9 Facts You Should Know about Psychosis
The Differences Between Mania and Psychosis
Bipolar Disorder Psychosis and Sneaky Sneaky Hallucinations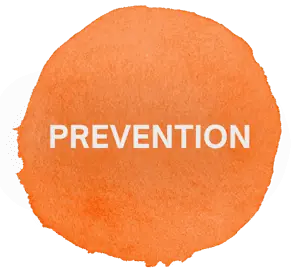 Bipolar disorder episodes can be managed and ultimately prevented. It's not easy and it takes a plan, but prevention is key. Prevention is FREE. Prevention is the goal.
How to Be Your Own "Bipolar Detective"
Julie Shares Her Experiences with Suicidal Thoughts
Mania: Am I Having Too Much Fun?
Untreated bipolar disorder ruins relationships. People can learn to manage the mood swings that impact relationships with family, partners, friends and coworkers. It's hard work, but it's possible.
How to Say Sorry for Your Mistakes and Forgive Yourself at the Same Time
Relationships and the Bipolar Trap
How Can I Best Help My Bipolar Friend?
How Do I Know What is Bipolar and What is the Real Person?
Bipolar disorder is confusing! It's an illness that affects thoughts, emotions and behaviors. It makes sense that trying to distinguish between bipolar disorder and the 'real' person is challenging.  The answer is to focus on stability. If you know how you, a loved one or a client thinks, feels and behaves when stable, it's a LOT easier to recognize mood swings before they go too far. Start with these resources and make it a daily plan to look for signs of stability while also looking for bipolar symptoms. The last article shares how Julie uses her knowledge of the stable self to prevent mania from taking over her life.
Choosing Bipolar Stability
Recognizing Signs of Bipolar Stability
Mania: Am I Having Too Much Fun?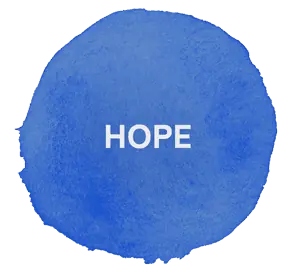 Bipolar takes you to the top of the mountain and then drops you with no safety net. The goal is management and ultimately prevention. People need a lot of help along the way. Let's be kind to ourselves. Bipolar is an illness. It's not intentional and it can be managed. Two steps forward and one step back is still progress!
What to Do When Managing Bipolar Disorder is Really, Really Hard
Bipolar Disorder & Allowing Yourself Time To Recover
The Bipolar Phoenix: Rise From The Ashes & Keep Going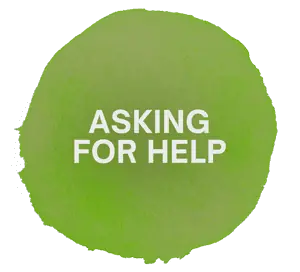 It's impossible to manage bipolar disorder in a void. Like any illness, people with bipolar disorder need support. Asking for this support can be difficult, but it's the best way to counter the isolation that often comes with bipolar mood swings.
Helping Loved ones Help you Through Mood Episodes
How to Explain Your Bipolar Disorder to Friends & Family

Once you have a basic understanding of bipolar disorder as an illness, it's time to examine how it affects you personally. The audience pages on this website share Julie's comprehensive experience in helping not only those diagnosed with bipolar disorder, but the family members, partners, friends, healthcare professionals, researchers and journalists who are impacted by or interested in bipolar disorder symptoms and behaviors. The trusted and well researched information in the audience sections of this website share Julie's specific plans for your individual needs.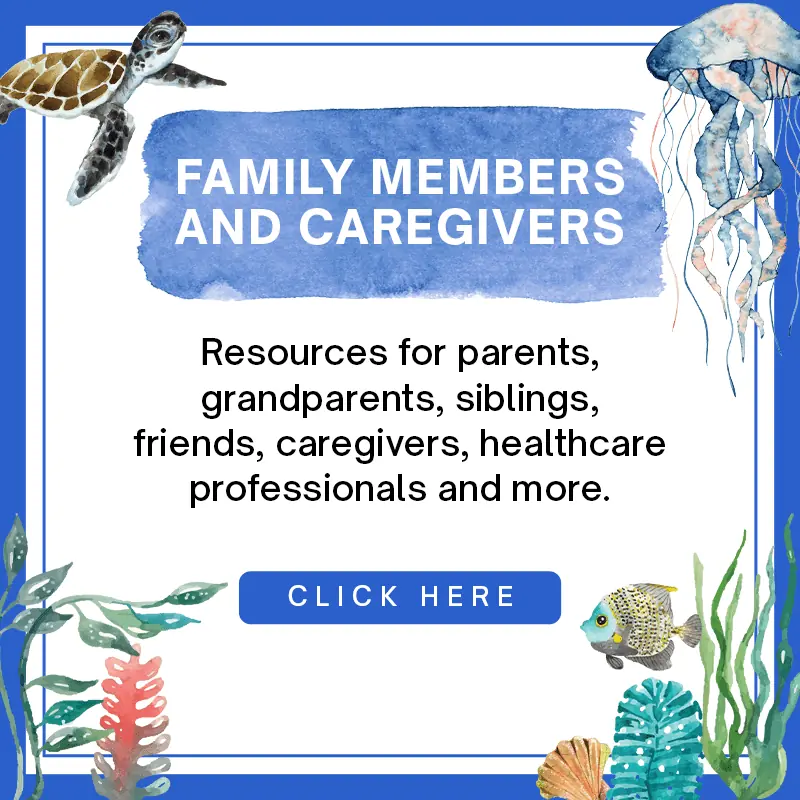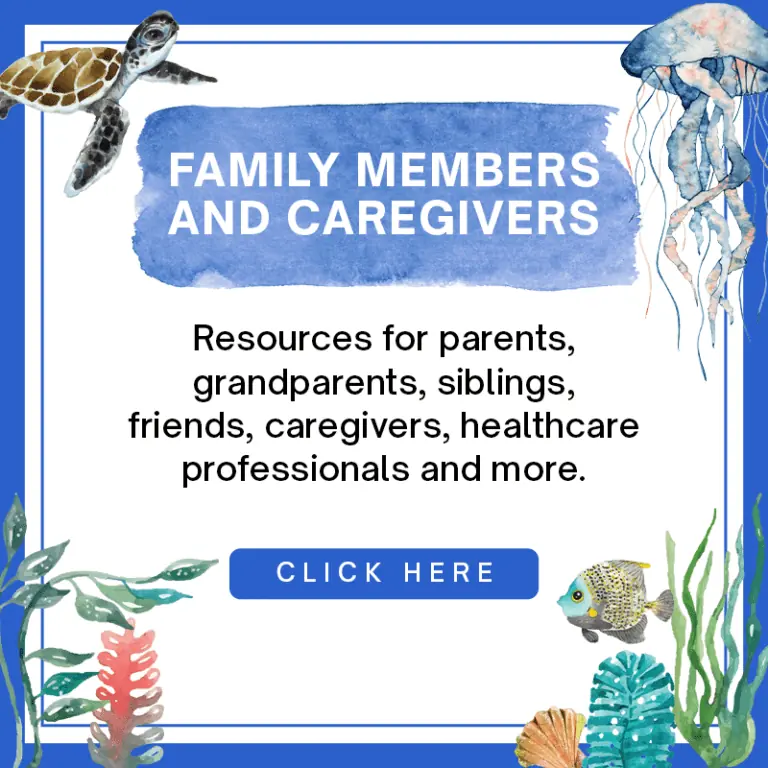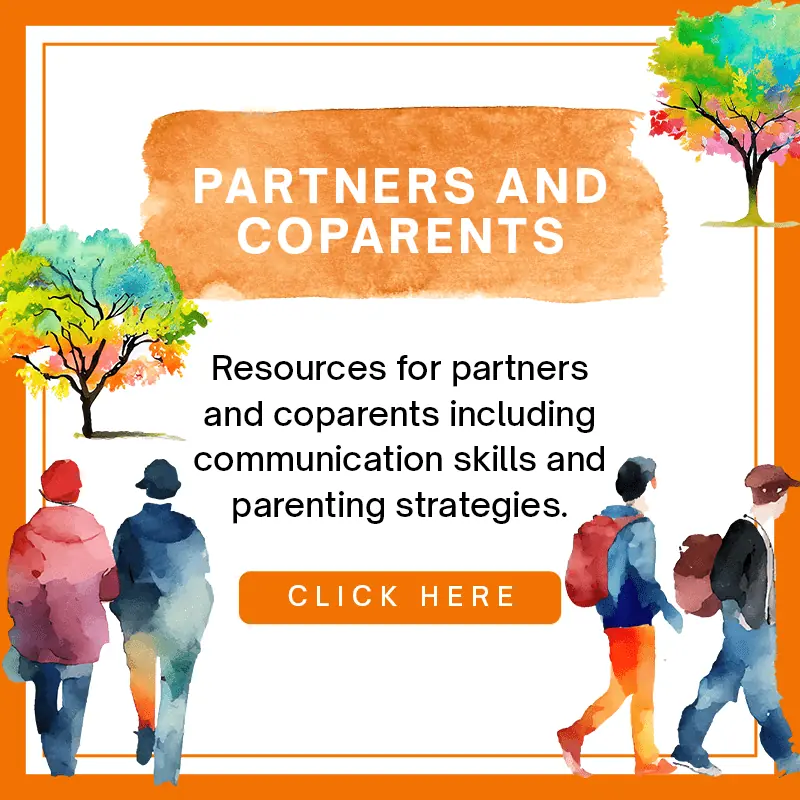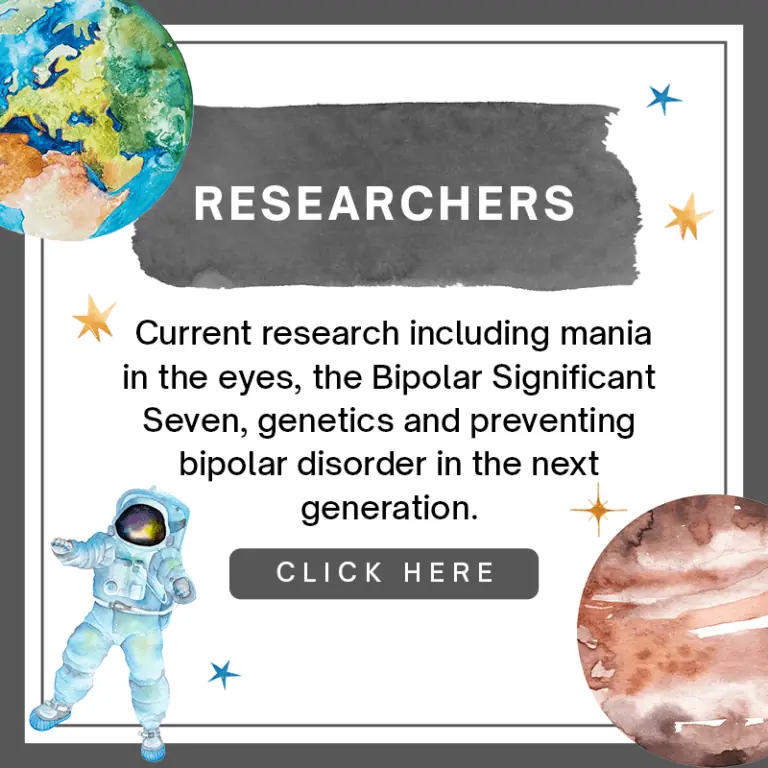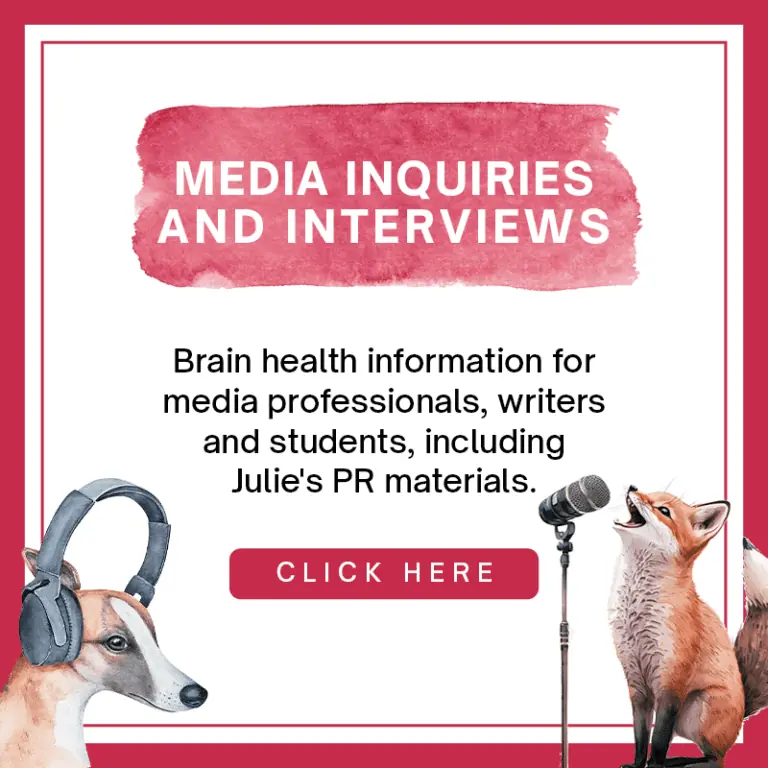 Julie's Instagram page offers education and research on the topics of bipolar and psychotic disorders. She regularly shares her own experiences living with bipolar disorder and a paranoid psychotic disorder. The topics include the impact of mania on relationships, sleep management, talking with others about bipolar mood swings, work, school, disability, depression, signs of psychosis and what we can do to manage the unpleasant symptoms of bipolar including irritation and focus problems.